Meet Our Therapists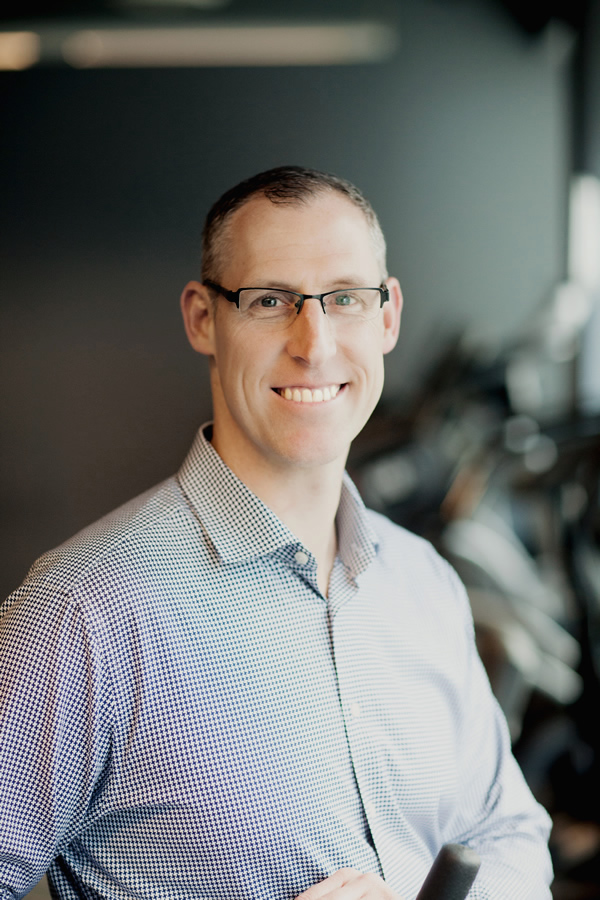 Andrew Lesher PT, MSPT, CMT
Andrew is co-owner and physical therapist at Body Rebuilders Physical Therapy. Andrew graduated from Ursinus College with a Bachelor of Science degree in 1992. He earned his Masters of Science and Masters of Physical Therapy degree from Thomas Jefferson University in 1995.
After graduating, Andrew realized in the changing healthcare atmosphere it would be difficult to continue treating patients with the quality of care they deserve. In order to ensure that he could practice in an environment with high standards of care, he founded Body Rebuilders in 1996.
To provide specialized care to his patients, he obtained his certification in Manual Physical Therapy from the University of Saint Augustine in Florida. This training focuses on an osteopathic manipulative approach to the evaluation and treatment of spine and extremity dysfunction.
During the early years of his career, Andrew specialized in treating patients with orthopedic issues. As he broadened the scope of his practice, he became interested in the musculoskeletal connection in male patients with chronic pelvic pain. Over the past 17 years of his career, Andrew has been working closely with several urologists and gastroenterologists treating men's pelvic health issues and helping patients regain their quality of life.
In 2002, Andrew was diagnosed with Multiple Sclerosis. His diagnosis provided him an opportunity to gain new insight from the patient's perspective. During his personal journey with MS, Andrew was introduced to BalanceWear, a product designed by Motion Therapeutics to improve balance and trunk coordination. He was amazed by the immediate, tangible change in his balance and function. In 2013, Andrew become a certified provider and lecturer of BalanceWear. He teaches and lectures nationally about the impact BalanceWear creates in balance and trunk control across many patient populations from patients with MS to the athlete.
Andrew enjoys opportunities to share his passion for physical therapy by participating in teaching, mentoring, lecturing, and performing clinical research. He has served as clinical instructor for 10 years, working with students from Thomas Jefferson University and Temple University physical therapy programs. Andrew is currently performing research in several areas of physical therapy including sports performance, management of low back and pelvic pain, and fall prevention in patients with MS and Parkinson's disease.
Throughout Andrew's 20 years of clinical practice he continues to gain tremendous knowledge and inspiration from treating his patients. He looks forward to seeing where his interests will take him in the future. When Andrew is not working, he enjoys spending time with his wife and business partner. He also enjoys cooking, hiking, traveling, and spending time with his three sons.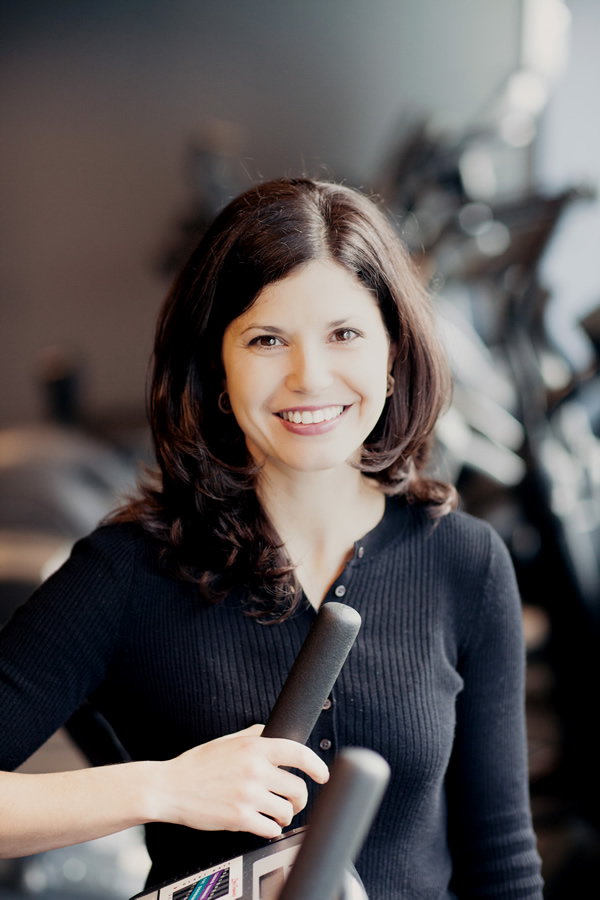 Amy Lesher PT, MPT
Amy is co-owner and physical therapist of Body Rebuilders Physical Therapy. She graduated from Ursinus College with a degree in Exercise and Sports Science in 1997. She pursued her masters physical therapy degree at Temple University and graduated in 2001. Amy joined Body Rebuilders as a physical therapist in May 2001 and began her journey treating patients with sacroiliac and pelvic floor dysfunction. She was trained and worked closely with leading physician and nurse practitioners specializing in women's health in the Philadelphia region. She enjoys treating both the orthopedic and pelvic floor components of women's health and strives to continue to understand their interplay throughout the lifespan. Amy has continued her clinical training through manual therapy coursework at the University of St Augustine, as well as Diane Lee and Linda Joy Lee. Her training has focused on manual therapy treatment of the spine and pelvis. Amy's passion is connecting with her patients and helping them to understand how to move better through their daily activities and positively impact their physical health and wellbeing. She loves running the business with her partner and husband Andrew and spending time outdoors with her three wonderful, spirited boys who make her smile every day.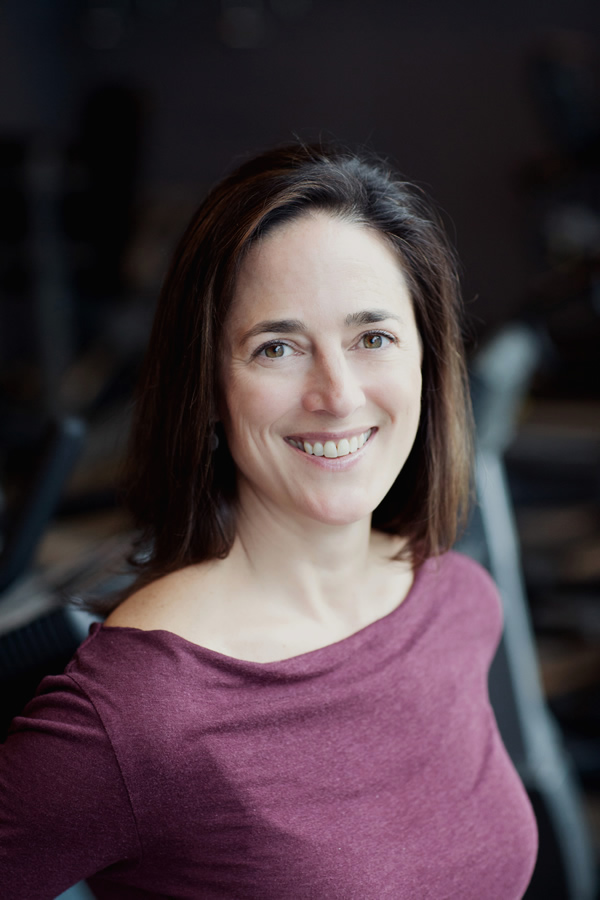 Maureen Seasholtz PT, MSPT
Maureen graduated with a BA in biology from La Salle University in 1990. She worked in pharmaceutical clinical research for several years while also working in different PT settings as an aide and realized her true passion. She pursued her Master of Science in Physical Therapy from Thomas Jefferson University, graduating in 1999. Although she knew that she enjoyed working with people with orthopedic issues, her last clinical internship would allow her to work closely with clinicians on the cutting edge of a new specialty in PT, women's health. After 21 years, Maureen continues to feel that working with patients with pelvic pain and pelvic floor dysfunction including sexual dysfunction, pre and post natal, and bowel and bladder issues, is an opportunity to treat an underserved population of patients. Maureen has furthered her manual therapy skills with coursework through the University of St. Augustine and Graston Technique. She enjoys treating a variety of orthopedic conditions using her yoga teacher background to incorporate better functional movement patterns with an emphasis on balance physically and emotionally. She is an athlete who likes spending time outdoors with her husband, two very busy teenaged girls, and their dog, Blue.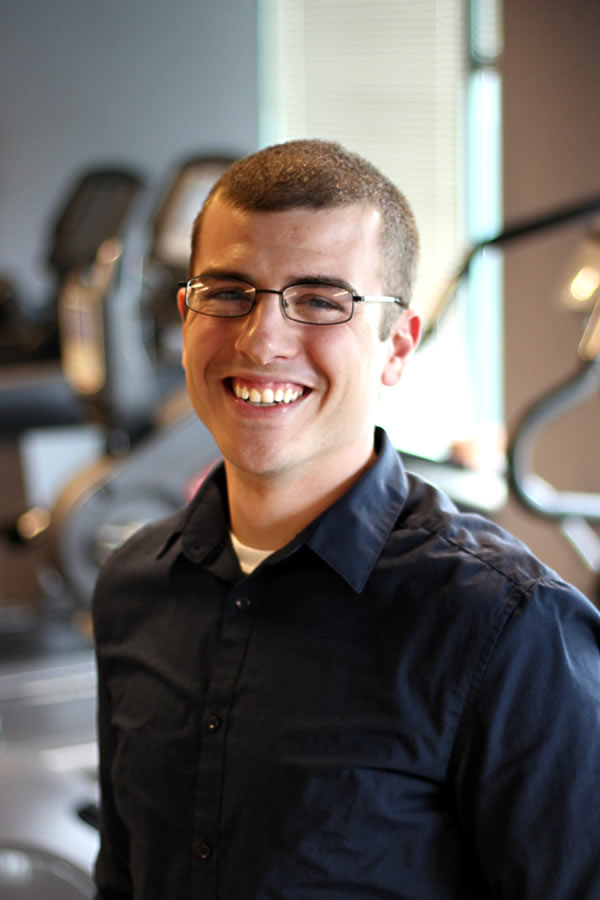 Marc McShane PT, DPT, CSCS
Marc is a native Philadelphian who joined Body Rebuilders as physical therapist in September of 2016. He completed his undergraduate degree in Interdisciplinary Health Services at Saint Joseph's University, going on later to obtain his clinical doctorate in physical therapy from Thomas Jefferson University. He received advanced training in orthopaedics during his residency at the Temple University School of Health Professions and is a Board-Certified Clinical Specialist in Orthopaedic Physical Therapy. Marc enjoys all realms of physical therapy diagnosis and treatment, with special emphasis on orthopaedics, biomechanics, manual therapy, research, and chronic pain. Marc has published peer-reviewed research in the Journal of Sports Health and is a regular manuscript reviewer for several musculoskeletal health-related journals. In his spare time outside of the clinic, Marc enjoys hiking, weight lifting, running, and reading.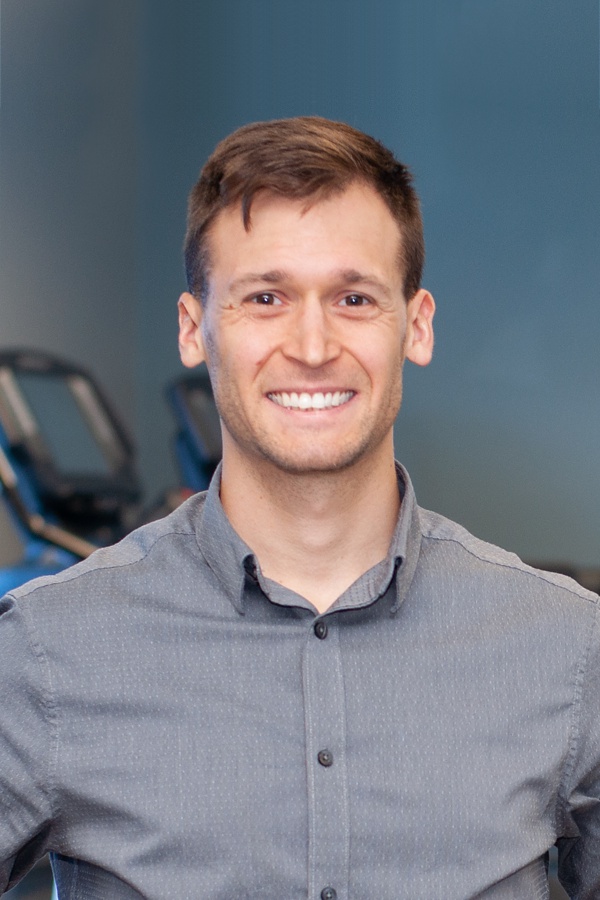 Jason Kody, PT, DPT
Jason is the newest addition to the talented group of physical therapists at Body Rebuilders. With his relocation from New England to Philadelphia, Jason brings new energy to the clinic and a LVST BIG program for patients with Parkinson's disease. Jason believes in treating the whole person and enjoys helping individuals who suffer from complex and chronic conditions such as chronic pain or progressive neurologic conditions. In 2015 Jason received his LSVT BIG certification and has specialized in treating individuals with Parkinson's Disease. Since graduating from Sacred Heart University in 2013 with his Doctorate of Physical Therapy, Jason has had the opportunity to work within a variety of different healthcare settings and with numerous different patient populations ranging from orthopedics and pediatrics to neurology. He is excited to join an outpatient practice where he can treat a blend of both orthopedic and neurologic patients. Outside of the clinic Jason enjoys cycling, hiking, cooking, traveling, and some quiet meditation.